One Dependable Company
For All Your Steam Cleaning Needs
We provide reliable steam cleaning services to keep the inside of your home healthy, safe, and spotlessly clean. Tidy Tightwad's Steam Cleaning Division offers professional steam cleaning services for your home. From tile and grout to carpets and area rugs, our professional cleaners have the experience and expertise to get the job done quickly and with precision.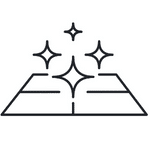 Tile & Grout
We specialize in restoring the tile and grout in any part of your home or office - bathrooms, kitchens, showers, countertops - to look as good as new. Our services include cleaning, sealing, and restoring tiles to their former glory.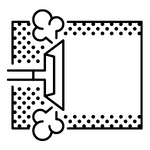 Carpet Cleaning
With time, carpets accumulate dust and dirt. Steam cleaning them professionally can remove all the unwanted particles and odors. Tidy Tightwads offers expert carpet steam cleaning services for your convenience.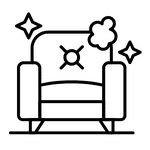 Steam Cleaning
As time goes by, furniture and curtains accumulate dust and require proper cleaning. Our steam cleaners are skilled in the art of fabric cleaning, giving your house the perfect touch of cleanliness.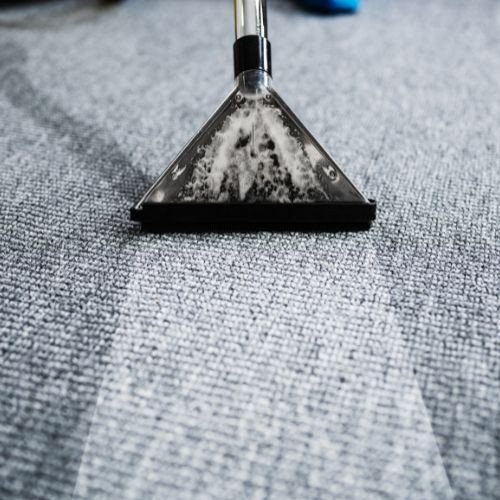 Professional Carpet Cleaning
Tidy Tightwads is delighted to offer exceptional carpet cleaning services in the Twin Cities area, enabling households to enjoy pristine carpets, tile, surfaces, fabrics, and a healthier home. Our hot water extraction technique removes every single pollutant and chemical, leaving your home spotless while keeping your space safe and healthy for everyone.
Tidy Tightwads provides eco-friendly, non-toxic carpet cleaning services that can easily get rid of even the toughest pet stains and odors. Invest in a healthier home by trusting our experienced team with your needs today!
Tidy Tightwads' carpet cleaning service is an excellent way to keep your home clean and safe. With our eco-friendly, non-toxic solutions, we can eliminate up to 90% of allergens in your home - making it healthy for you, your family, and even your pets. For a spotless and hygienic home, try out Tidy Tightwads for your carpet cleaning services.
Our carpet cleaning service is highly rated and incredibly effective. We can get rid of dirt, stains, bad smells, pet hair, and more for a clean and completely fresh home. Get in touch with us now to receive a free personalized steam cleaning service quote and get the process started.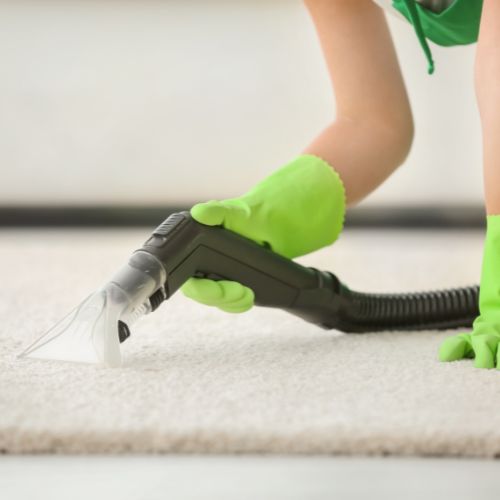 Area Rug Cleaning
Area rugs are a great addition to any room, and they serve more than one purpose. Not only do they add warmth and comfort, but they also act as a barrier to prevent dirt and dust from entering the home and disrupting your air quality. 
Since an area rug can be one of the most hard-wearing pieces of decor in any home or workplace, it must be given the necessary care to maintain its beautiful and functional state. Taking proper care of your area rugs can help ensure that they don't get worn down or damaged due to high foot traffic, and stay looking attractive and usable for years to come.
Rugs are available in an array of fabrics, fibers, and materials – from resilient animal hides and leather to luxurious silk to factory-made synthetic textile fabric. If your rug consists of synthetic fibers, Tidy Tightwads can use our steam cleaning machines to give it a new look and a fresh smell and get rid of any and all stains. 
If your rug has a blend of natural fibers like wool or silk, we will care for it at our private cleaning facility. Qualified experts will complete the cleaning and grooming process within 24 hours.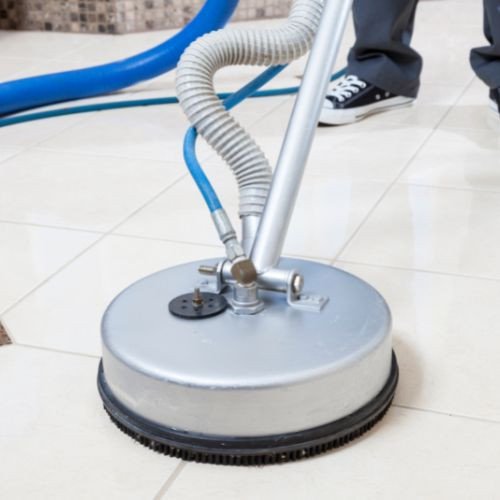 Stone, Tile & Grout Cleaning
Hiring Tidy Tightwads for our professional tile & grout cleaning and restoration services will restore the original glory of your home's stone, tile and grout surfaces, making them look bright and new.
Revitalizing your tiled floors with our expert tile cleaning services is the simplest and most cost-effective way to make them look like new again. It's a much more economical choice compared to replacing the tiles altogether. Tidy Tightwads tile and grout cleaning services are here to help you revamp your tiles and bring back their original sparkle. Our cleaning technicians will effectively scrape away years of dirt and buildup so that your tiles will look as good as new.
Our team of experts has years of experience in reviving the tiling and grout in bathrooms, showers, kitchens, countertops, patios, and many other areas. We provide professional cleaning and sealing services to give your tiles a brand-new look. Tidy Tightwads is certified by IICRC, and all of our technicians have undergone an intensive training program, guaranteeing our customers receive the best service possible.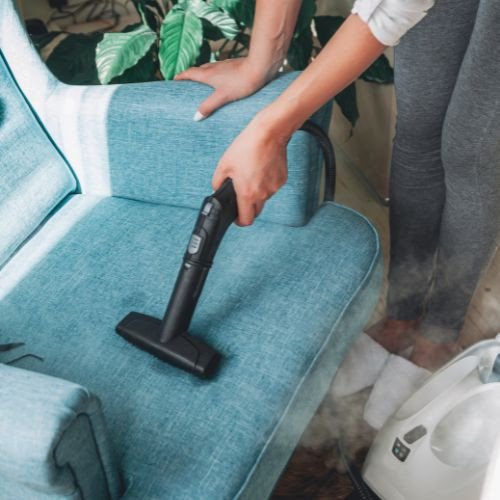 Upholstery Cleaning
Our Deep Steam Upholstery Cleaning process can do wonders for your furniture and even the complete look and feel of your house! Not only does it clean and freshen upholstery, but it can make a huge difference in giving an entirely new rejuvenated feel to your home.
We recognize how difficult it is to keep furniture looking new despite the everyday wear and tear. Dining chairs, sofas, loveseats, and pillows can quickly become faded and filthy, but Tidy Tightwads has the knowledge to restore them back to their original state.
Our experienced technicians will inspect your upholstery and its material to determine the proper care procedure. We have expertise in all kinds of fabrics and are devoted to using the most suitable cleaning practices for your furniture, making sure even persistent stains and odors can be eliminated safely and completely.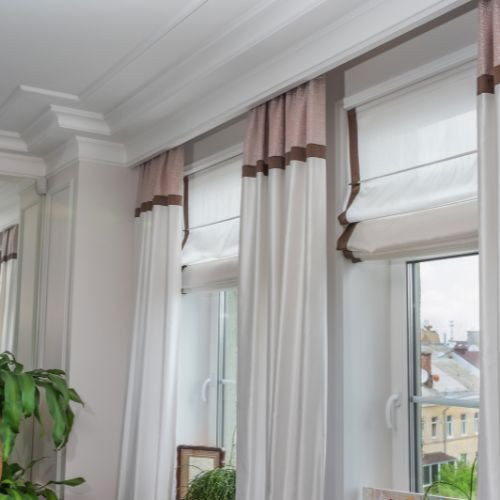 Drapery Steam Cleaning
Hiring Tidy Tightwads to professionally clean your home's drapes, curtains and window treatments can help you get rid of dust, pet hair and other allergens and irritants that accumulate in the air and reduce the overall indoor air quality in your home.
We have the necessary tools and experienced professionals to tackle the accumulated dirt and bacteria from cooking, smoking, pets, or any other contamination. Our proficient drapery steam cleaning techniques take your window treatments back to a clean and sparkling condition.
Our experienced team of professionals provides top-notch cleaning and sanitization without damaging any accents or decorative details of your window treatments. We will make sure that the materials are clean and that absolutely no odors or stains get left behind.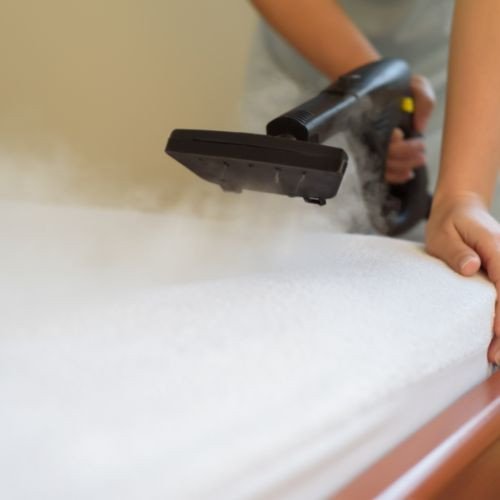 Mattress Steam Cleaning
Allergy symptoms like sneezing, sniffling, and itching can take a toll on your sleep quality. This can be a result of mold, dust mite droppings, and other allergens accumulating in your mattress over time. It is important to make sure that you keep it clean to avoid this situation.
A lot of people tend to blame pollen or pet dander for their asthma and allergy issues, however, dust mites are actually the biggest culprits. Asthma, chronic rhinitis (hay fever), and other allergies are all usually caused by dust mites.
Dust mites are small organisms that shed their skin cells and produce microscopic waste particles that get suspended in the air. These allergens may cause severe allergic reactions when inhaled by you or your loved ones.
Keeping your mattress clean is essential. We recommend that you have it done every six months. Tidy Tightwads uses only biodegradable, non-toxic products for cleaning ensuring the best outcome. Are you looking for a good night's sleep? Contact us now and get a free quote and find out how you can enjoy a comfortable, hygienic mattress in no time. It's that easy!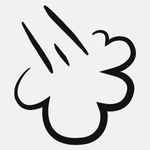 Request A Steam Cleaning Quote Now